If you see problems with this help file please send email

to:
Mitchell T. Webb (MWebb@cityoftacoma.org)
Getting started with gMap; the City of Tacoma's government Made Easy (govME) mapping application.
gMap is a geographic information system (GIS) application. With this application you can zoom in and out on a map, find specific map objects/features, select objects that meet certain criteria, display information about selected objects, print the current view of the map, and more.
This application has several components. In the image below, click an area of the application to view help for that area. Or, click on the links below.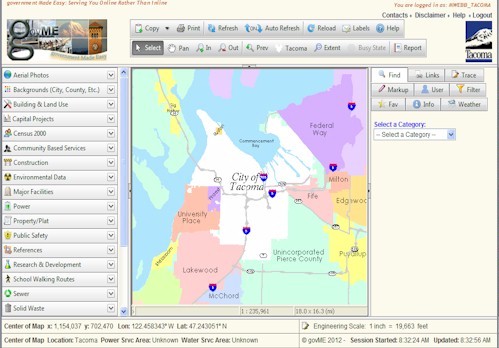 Note: This help file contains some verbiage directly from Autodesk MapGuide help files and then customized for this mapping application.